2 Mulch Services specialise in mulching your shelter trimmings, avocado prunings, and general gorse/scrub. We have many tractors and mulchers for all jobs. We run modern well maintained equipment and operate safely leaving a tidy finish.
Please view our video of what we can do!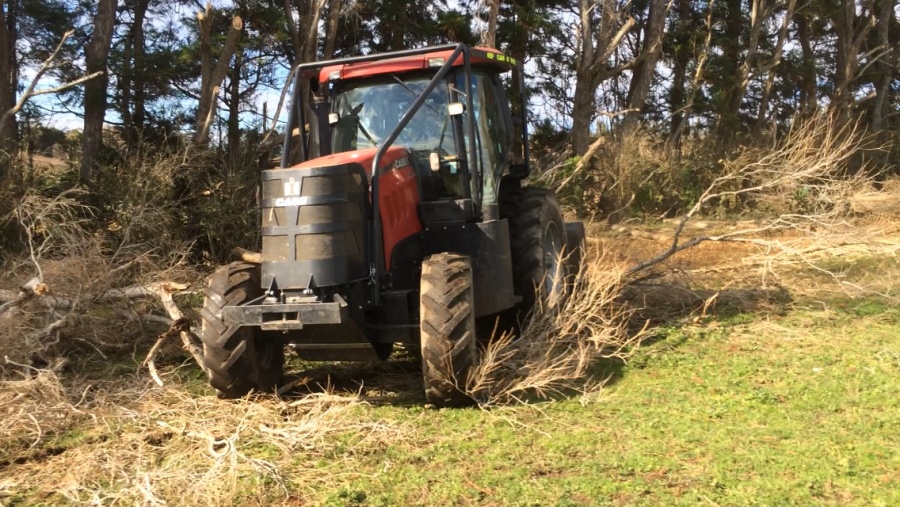 We can handle all kinds of scrub clearing and mulching. We handle gorse, long grass, and scrub on land that is marked for development. Recently we did a job involving 50 willows which hadn't been cut for years. About 150 in diameter and about 6 meters long! The results speak for themselves.
Watch a video of 2 Mulch Services clearing scrub in Omanawa.
We have a tractor mounted stump chipper set up for mainly chipping shelter belt tree stumps in orchards. We specialise in small quantities.
We do chipping of gorse, scrub on farm/orchards before development of blocks or after tree removal. Give Andrew a call and let him sort your mulching out as well.
The picture is of 50 stumps we chipped in Oropi, Tauranga.
Recent Posts
Mulching 2 meter high gorse on hill sides on a dairy farm in Te Puke in April 2014.